Creative Services
for conscious entrepreneurs,
change·makers & the eco·aligned
co·creating a fruitful eternity.
Express your brand's Nature, digitally.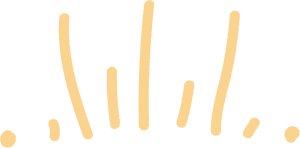 Create a Brand that's Aligned
with the HEART of your Service
It is time to elevate your brand, expand your business, shine your service & offering…
to create the fruitfulness (impact and income) your soul is calling you to express.
You know who you are, you know what you want,
you're clear about the services you offer, what you want to inspire, 
and now you're ready to market them.  But perhaps a little unsure of how … 
Is it necessary to create a brand?
What is necessary for my website?
The Brand CoCreation Technique is the result of a lot of research, meditation, and discerning
what is essential to create a brand strategy from the intention of letting
your (brand's) Natural Essence be expressed (and marketed) digitally.
Awakened
Branding
Brand Archetype + Essence
Community + Culture
Visual + Verbal Identity
Clarity + Confidence
Website
CoCreation
A website is a market booth
in the digital world.
An essential tool for any
Soulpreneur.
Community
Building
Practical relationship building tools
for Community Oriented Brands.
Purpose + Direction
Content Strategy
"  I am an herbalist and Ayurveda consultant by trade. This work keeps me busy in the wild nature and with the public. My work requires balance between the two. Trying to do my own marketing and branding would have disrupted the balance, therefore that necessary part of my work was being neglected. Luckily Tiina stepped in like a magician and embraced that part of my world. I am incredibly happy and proud of the new website she has designed plus my brand book looks fantastic!  "
Justine Cederberg
" Working with Tiina on a new branding for my practice and the designing of a new website has been an absolute delight!!
Tiina held the space and guided me through and incredible process of discovery.  She does more than the technical development of marketing pieces.  She really helped me dig deep and trust the timing and process.
The result is a beautiful website, business cards and other materials that express who I am and what my practice offers people.
Working with Tiina not only resulted in this wonderful outward expression, it was a meaningful process of self discovery along the way. "
Kim Pilgrim
Our Natural Essence is a Thriving Space
For you (deep) thinkers and feelers who are committed to your personal growth…
Personal Expansion Sessions are intended to catalyze realignment
in your mind, emotions, physical body… for the sake of living your authentic, free, and soul-driven life.
All experiences are potent forces that can accelerate our growth
and make us resource-full and wise … if we choose to learn through
and let them enrich us.
I hear you. I see you. I feel you.
Allow your Nature to grow through it.
Soul Expression Package
4 week Coaching Package   |   4x  55-minute calls
Grow out of past limitations.
Unleash your magnetic clarity and confidence.
Embrace your soul's wisdom.
Activate your purpose.
We begin by setting intentions for the time we will work together, that will set the trajectory
for the sessions that will be aligned with your personal goals, needs, and storyline.
We focus on discovering the parts of your story that are holding blocks, or mindset patterns
that are causing resistance to creating a life in alignment and flow.
Individual Shift Sessions
55 minute call
Available for people wanting to greaten their life and business alignment and expansion.
Developing understanding is sometimes all we need in order to eliminate our resistance to,
and the reoccurrence of specific situations. Mapping out the options is sometimes all that is needed
in order to realize the clarity of what we really want.
Tiina Gaasedelen
I see potential for expression.
Following studying communications and culture in London, U.K. and working in a start-up matchmaking company that peaked in a fire of stress – I met with a realization of a desire to realign my life. So, I followed an initiation into the world of consciousness, healing, personal growth and transformation. It got mystical, deep, otherworldly – and I discovered my bliss. Since, I have completed a number of courses to understand the mind, body, earth and spirit connections… with the digital.
What I realized was alignment with a Nature that was totally different than what I had been taught by the myths told through my education, the media, and marketing industries. I became a freelance website designer and recognized the potential of a new approach – to express more soul Nature through the business of marketing and communication. To service individuals and businesses that desire to build brands holistically. Now, for you soul-powered entrepreneurs, it's my initiative to see your Nature fruitfully expressed in the digital marketplace, and aligned with your ideal community.
If you're reading this with the thought of Personal Expansion Coaching, I know you're a bright hearted warrior with a lot to give – Welcome! It would be an honor for me to accompany this part of your journey.
I want nothing more than to witness your accelerated transformation and unleashing your value… be it in your livelihood or personal life.
Brightest Regards + Love,
Tiina G
Fruitful Communications
Express your brand's Nature, digitally.
©2018 Tiina Gaasedelen