hearing, connecting, bonding with all of you —
yoga classes + retreats
Hear.
We can when we are here.
Currently, the flux and flow of information can saturate our experience. The majority of us are connected throughout our days and weeks to devices that plug us into channels that provide us information that we react to, share, and discuss with others – we are distracted from our inner selves. We are experiencing World Wide Web of connection without – but at what effects to our physical and mental health? What about this connection that lives from within? Yoga is an ancient, practical & applicable philosophy, with results proven through it's +5,000 year lineage and countless case studies, whose tools have the ability to support us in creating the space and balancing our being that modern cultures tend to offset. As a result, we can once again begin to truly hear our Self from within, and act from that space of health, naturalness and beauty, and interconnectedness, to create something lasting and new. 
∞
"The vayu aerial class is magical! Perfect for relaxing, stretching and aligning the whole body; especially the back. Inversions are the most intense and rewarding positions. Designed and adjusted for anyone. Definitely one of the best classes I have taken in 10 years of practicing yoga!"
– Maria Fernanda Reyes
a journey of feeling, being, and living in balance from the inside out
Alignment
Deepening connection to the alignment and action in postures so we can feel ourselves better, and allow this simple medicine to release blockages and increase flow. A focus on alignment ensures that you are practicing the postures safely.
Yin + Restorative
Unwind from your mind's requests. Deeply release tension and experience conscious relaxation. As we stay in poses from 3-10 minutes you will witness your body organically letting go with the passing of time. Restorative postures use bolsters and props so your body feels gentle physical support, bringing ease through your being, all the way into your nerves.
Vayu Aerial
Leave with the feeling of being massaged from the inside out. An active restorative practice where we stretch and 'unglue' the connective tissue and fascia in our bodies using a low aerial swing, creating suppleness and flow throughout. Excellent for relieving lower back tension.
Meditation
There is nowhere else to go, hear. Meditation, like some of the other slow forms of yoga can be difficult to begin. We expect to experience serenity and zen and are met with a slew of unprocessed material, feelings or thoughts that have been sitting beneath the surface of our conscious awareness. Meditation is a practice of becoming aware of the love that you are, of the awareness that you are, of the loving, aware and creative being that you are.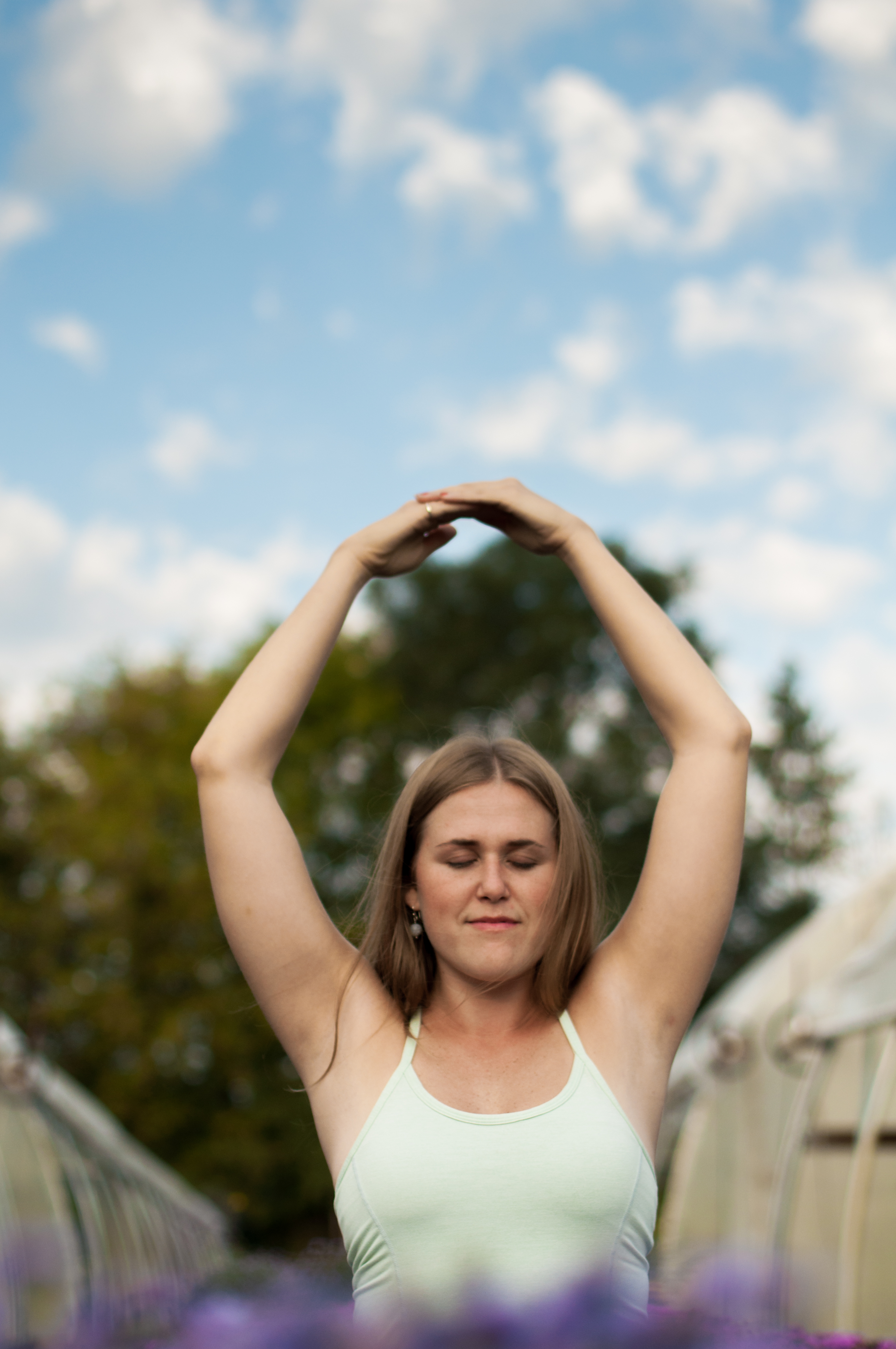 A passion that has fueled the shape of my life — 
is the quest to understand human nature and divine nature. The curiosity to understand the meaning and connection between thoughts, the body, the emotions, and our personal aspirations and creative pursuits. My playground and lab for this exploration has its foundations in the body and Yoga. Over the last decade of personal practice, study, and experimentation I've retained an undying appreciation, and fascination for the physical body and it's relationship with our energy and mind, the food we eat, our surrounding environment, and the lives we are guided to, and choose to co-create from within. Eventually I was invited to start sharing sessions, and it's become one of the greatest joys for me to provide classes and hold space for the exploration and becoming of each person who attends my classes, workshops, or retreats. ♡